Storm v Panthers

Manchester Storm

The Nottingham Panthers
Match Report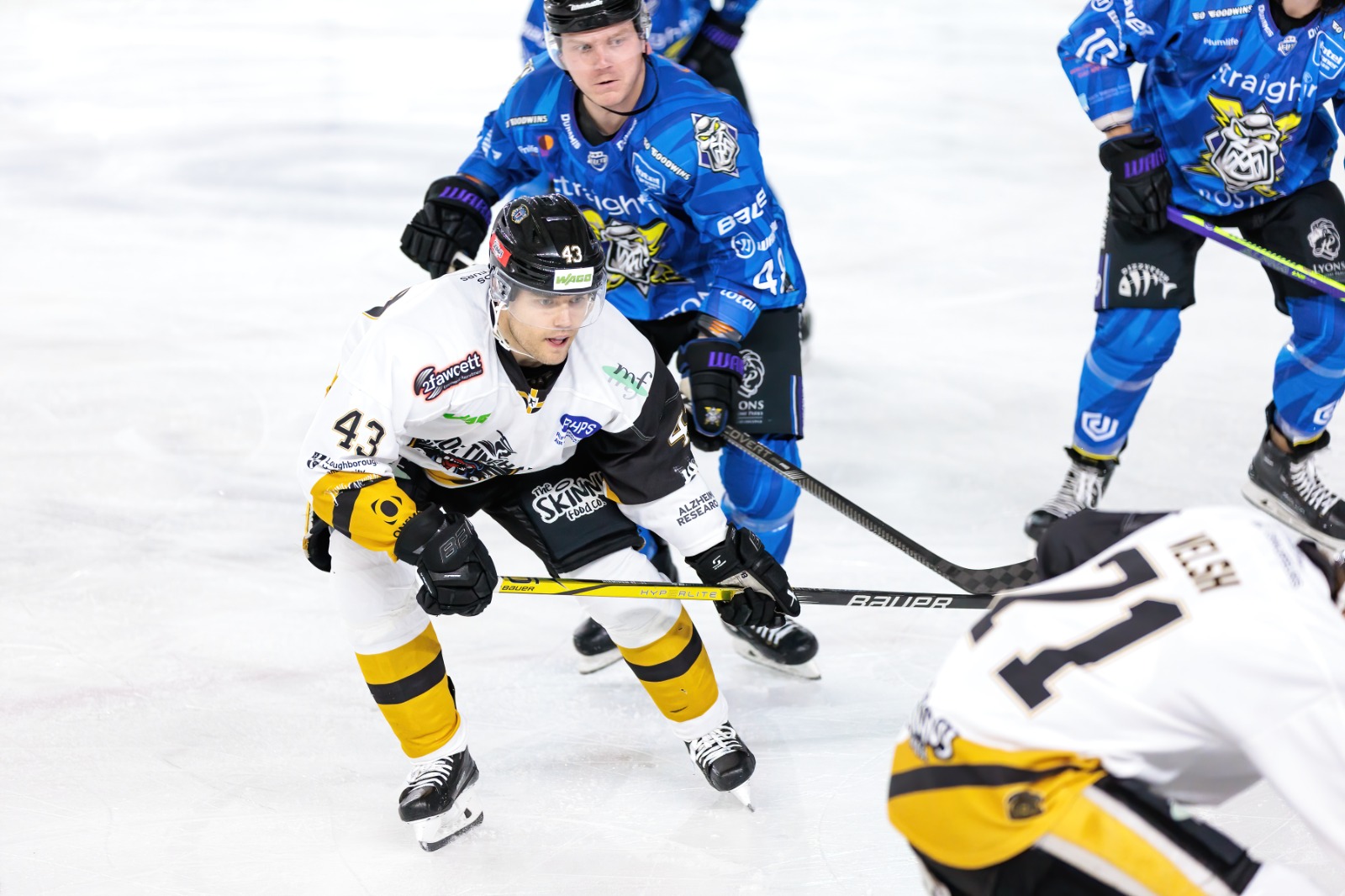 The Nottingham Panthers were beaten 7-4 by Manchester Storm in the Challenge Cup on-the-road in Altrincham on Sunday night.
Panthers were without forwards Ollie Betteridge and Jordan Kelsall because of injury, while netminder Mike Robinson got the start in goal with Luca Sheldon as back-up.
Ryczek and Lemay score for Panthers in tied first period
Adam Johnson had a couple of chances from the slot in the opening 30 seconds, before Jake Ryczek scored his first Panthers goal with blast from the slot off the pipes (2:16).
Manchester turned the game on its head as Callum Fryer forced the puck under Robinson after a goalmouth scramble (7:46) and Will Merchant scored from the left-circle (10:36).
Panthers equalised on the powerplay when Victor Björkung's shot was tipped-in by Mathieu Lemay (12:32).
Johnson scores on the powerplay but Storm lead
Lemay and Björkung had chances on an early second-period powerplay, before Storm went ahead short-handed when Mitchell Martan fired across Robinson on a quick two-on-one break (26:19).
Nottingham equalised with a second powerplay goal of the night as Johnson fired a beauty past Evan Weninger from right point (30:23).
The hosts edged back in front through Merchant's second of the night as he fired past Robinson from the left-circle (33:27).
Manchester secure two Challenge Cup points
Storm scored early in the third period to make it 5-3 through Tyler Hinam from the slot (43:22), while at the other end Hugo Roy had two shots saved in quick succession.
Johnny Corneil broke clear and rounded Robinson for Manchester's sixth (51:09), before Tyler Welsh closed the gap from close-range after a feed from behind the net by Alexander Lunsjö 30 seconds later (51:39).
Panthers lifted Robinson with three minutes to go for the extra skater and Zach Sullivan scored from his own zone into the empty net to secure the two cup points for the Storm (57:14).