Panthers v Stars

The Nottingham Panthers

Dundee Stars
Match Report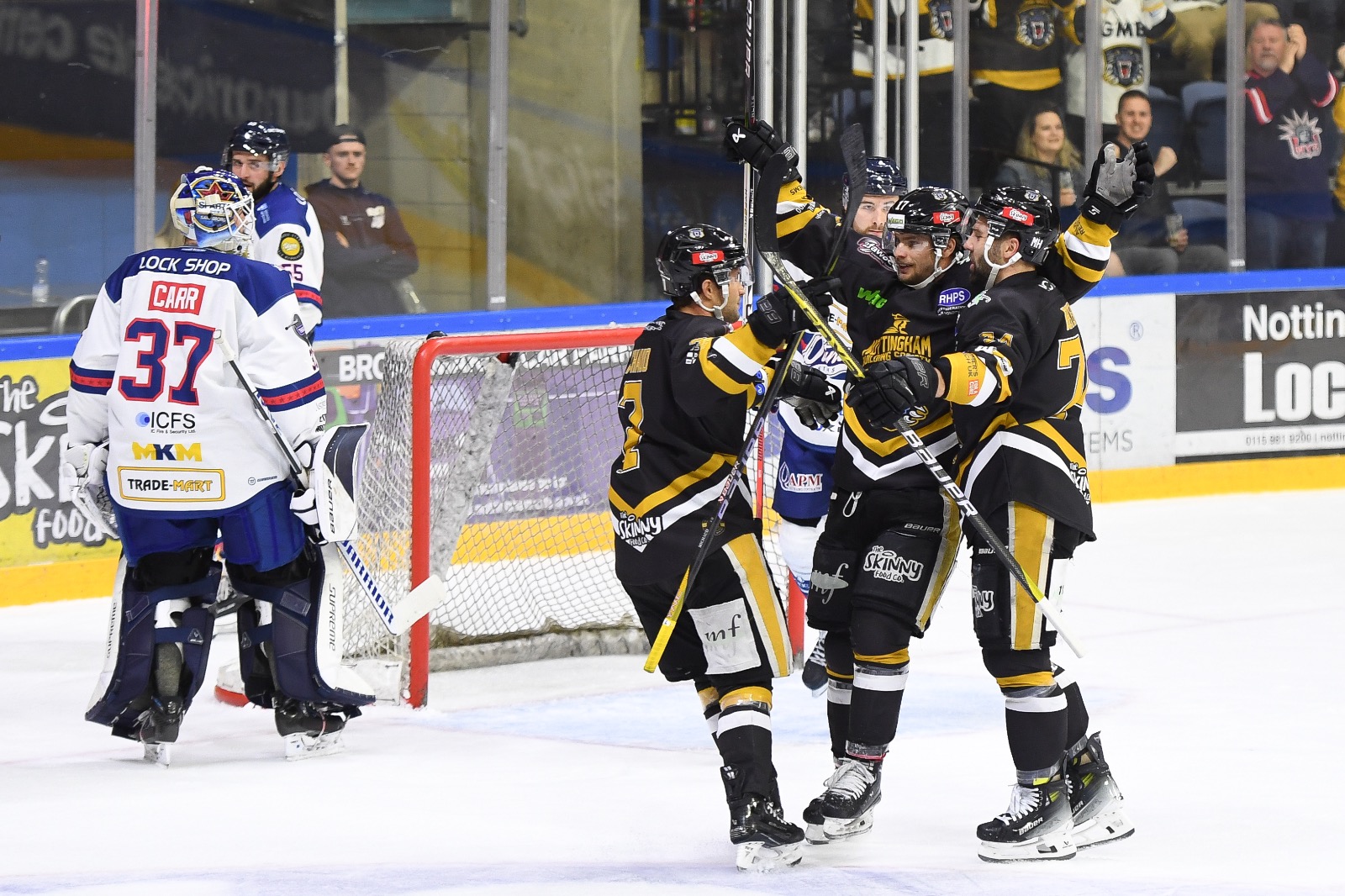 Victor Björkung scored the overtime winner as The Nottingham Panthers beat Dundee Stars 2-1 at the Motorpoint Arena to secure a third successive Elite League victory.
Ollie Betteridge and Jordan Kelsall returned after injury, enabling the Panthers to ice a full-strength line-up for the first time since the opening night of the season.
With Luca Sheldon out of action through injury (upper body), 18-year-old Nottingham Lions netminder Isaac Ballinger iced as back-up to Rok Stojanovic.
It was a return to the Motorpoint Arena for two former Panthers players with netminder Kevin Carr and defenceman Craig Moore in the Dundee line-up.
Lemay gives Panthers first-period lead
Panthers made the stronger start and Kelsall set-up Logan Neilson on a two-on-one break, but his shot came back off the pipes.
Neilson then turned provider for Kelsall who saw his shot saved by Carr and Nottingham's pressure finally told when they took the lead with a well-worked goal.
Mathieu Lemay started the move waltzing into the offensive zone and set-up Michaud whose shot was saved, but then from behind the net fed Lemay in the slot (13:11).
Stars level with late second-period powerplay goal
Spencer Naas hits the pipes for the Stars on an early second-period powerplay, before Michaud went close at the other end after a long spell of Panthers possession.
Carter Johnson bundled home an equaliser for the visitors on the powerplay (36:48), while Panthers had chances for Björkung and Otto Nieminen.
Netminders on top in third period
Stojanovic made two excellent saves to deny Naas on the same shift as the Stars made the better start to the third session.
Alexander Lunsjö, Myles McGurty and Mike Caruso had chances to put Panthers back in-front as Nottingham looked the more likely to score for the rest of the period.
Björkung scores overtime winner for Panthers
Adam Johnson went close in the first part of the extra period as he went coast-to-coast with a superb skate.
Panthers winner saw Tyler Welsh's clever cross-ice pass set-up Björkung for a one-timer from the right-circle (62:22).