Panthers v Steelers

The Nottingham Panthers

Sheffield Steelers
Match Report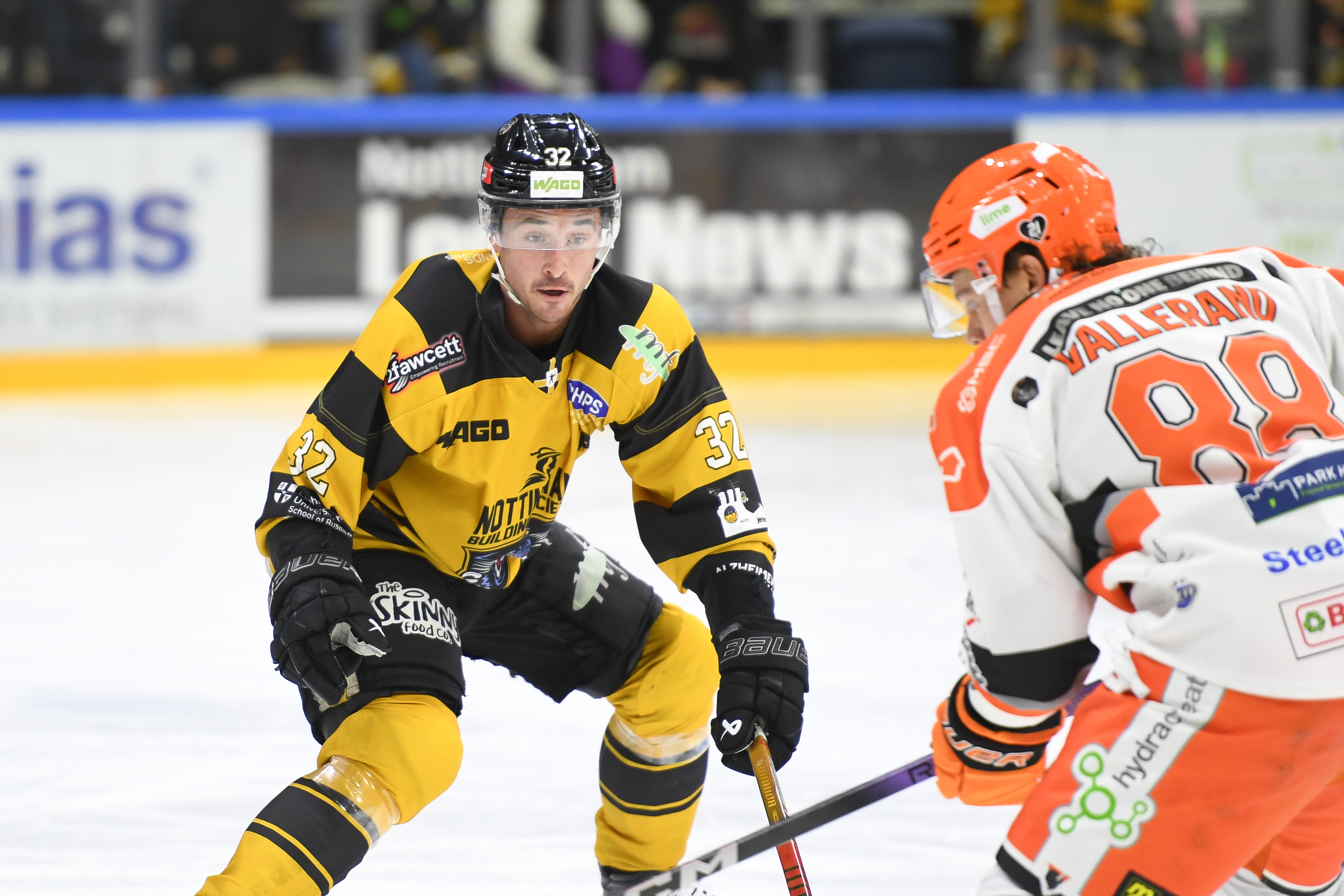 The Nottingham Panthers were beaten 4-1 by Sheffield Steelers at the Motorpoint Arena in the Challenge Cup on Saturday night.
Panthers went into the game without Jake Ryczek so Jordan Kelsall dropped back to play in defence, while netminder Rok Stojanovic started between the pipes with Mike Robinson as back-up.
Stojanovic made an early close-range save from Mikko Juusola before a well-worked goal saw Brandon Whistle set-up Kameron Kielly to put Sheffield ahead (7:46).
Panthers equalised on the powerplay as Adam Johnson superbly made room for himself and his shot was touched by Otto Nieminen into the path of Hugo Roy (12:07).
Daniel Ciampini's tip from a shot by Patrick Watling put Steelers ahead on an early second-period powerplay (23:31) while at the other end, Westin Michaud went close to an equaliser.
Marc-Olivier Vallerand's doorstep rebound made it 3-1 to the Steelers (26:13) and Stojanoivc denied Juusola on a breakaway.
Nieminen and Alexander Lunsjö had chances from close-range on the powerplay, but Anthony Morrone shut the door.
The Steelers sealed their victory when Cole Shudra glided into the offensive zone and fired a long-range shot past Stojanovic's near-post (51:56).
Panthers are back in action tomorrow as they go to Dundee Stars looking for a fifth Elite League victory in succession (5pm face-off).