Stars v Panthers

Dundee Stars

The Nottingham Panthers
Match Report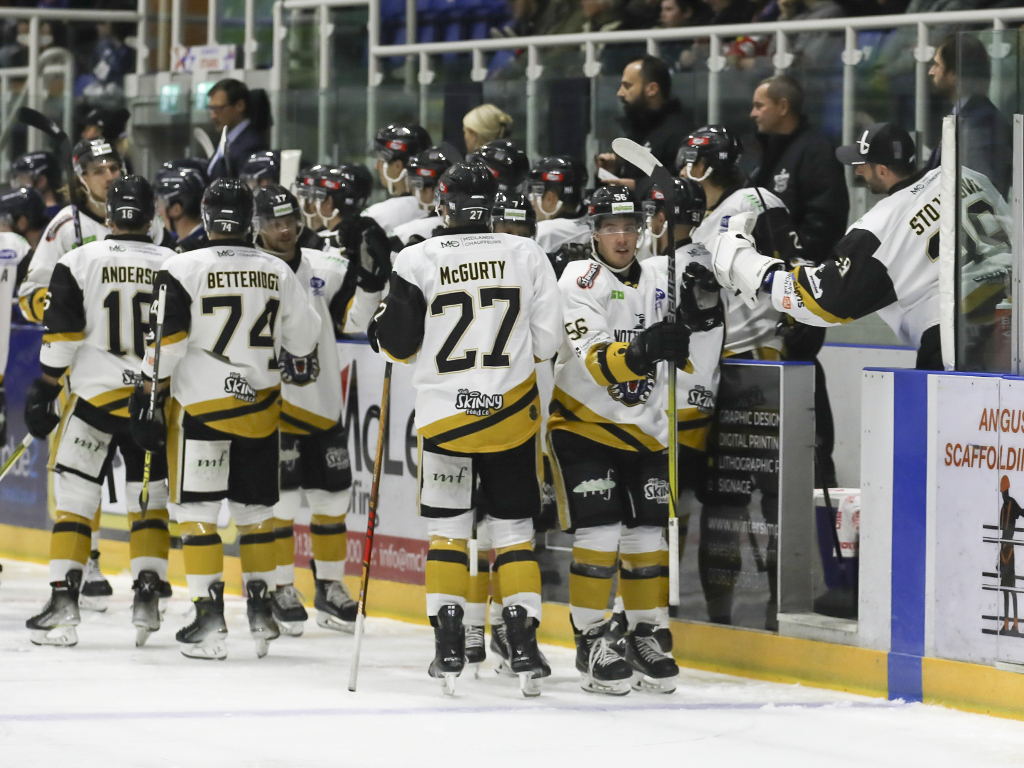 The Nottingham Panthers secured a fifth successive Elite League success as they skated to a superb 7-2 victory on-the-road at Dundee Stars.
The victory saw Panthers return to second in the standings with 10 points from the first six matches of the season.
Panthers were without defenceman Jake Ryczek who is out of action with a lower body injury, while Mike Robinson got the start between the pipes with Rok Stojanovic as back-up.
Lunsjö scores for Panthers in even first period
Nottingham went ahead inside the first minute when Mathieu Lemay broke down the left-hand side and weighted his pass perfectly to Alexander Lunsjö at the backdoor (0:52).
Ollie Betteridge went close short-handed but seconds after Panthers returned to full-strength, Josh Brittain redirected Chris McKay's shot past Robinson (4:54).
Robinson made two good saves to keep-out efforts from Anthony Rinaldi on a Dundee powerplay, while Panthers had chances late in the period on the man advantage for Lemay, Carl Neill and Didrik Henbrant.
Panthers stretch lead through Johnson, Nieminen and Henbrant
Logan Neilson and Jordan Kelsall combined to set-up Tyler Welsh who saw his shot saved, before Panthers scored twice in just over three minutes to take a two-goal advantage.
Roy was the creator of both goals as he won a face-off to feed Adam Johnson for a superb one-timer (26:12) and then from behind the net set-up Otto Nieminen who sneaked the puck past Carr (29:30).
Robinson saved well from Johnny Walker but could do nothing about Spencer Naas' redirect from Sean Allen's blueline shot as Stars reduced the deficit to one (32:35).
But Panthers roared back only 75 seconds later when Stephen Anderson sent Henbrant clear left-hand side who cut inside and fired across Carr for Nottingham's fourth (33:50).
Johnson and Lemay seal Nottingham victory
Robinson came up big to deny Ryan Valentini on a Stars powerplay early in the third session, but Panthers just stepped on the gas to ease to victory.
Johnson scored his second of the night when he stepped out from behind the net to fire a laser-beam past Carr on the powerplay (48:36), while Victor Björkung fed Lemay to rip one over the shoulder of Carr from the top of the left-circle on a two-man advantage (51:09).
Panthers scored their third powerplay goal of the period when Westin Michaud made room in the offensive zone to feed Lemay at the backdoor for his second to complete the scoring (56:09).