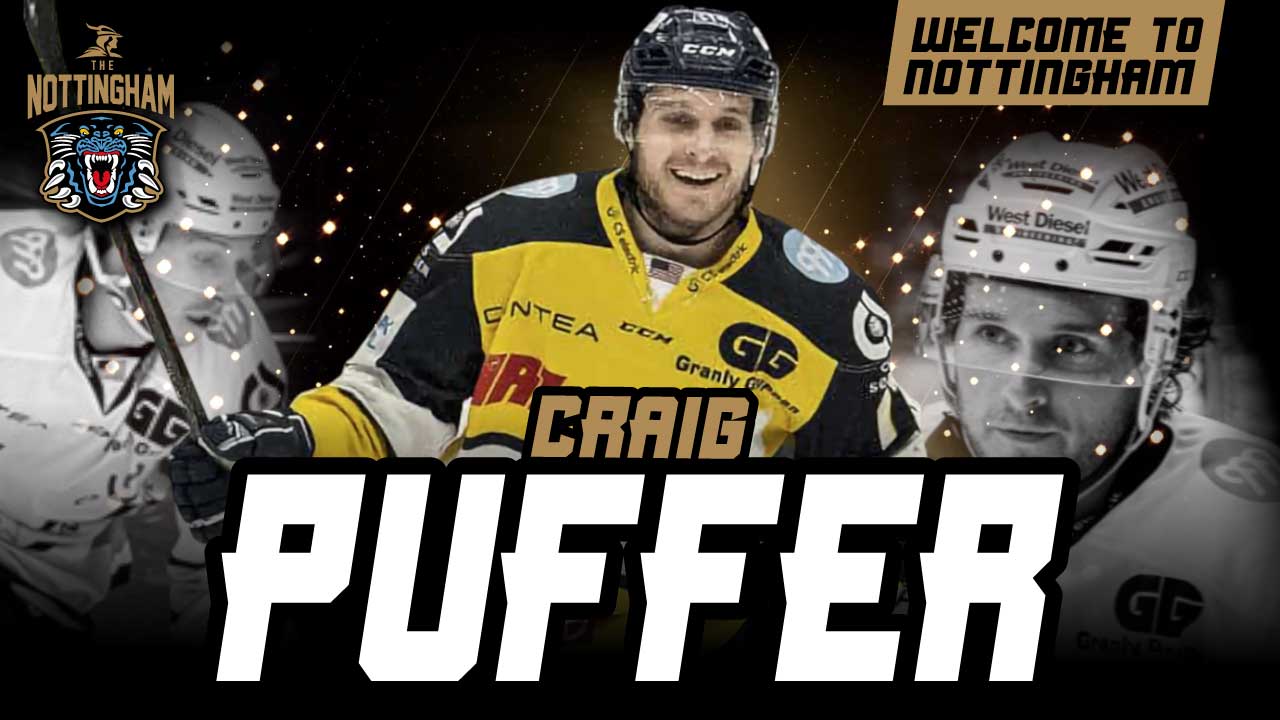 The Nottingham Panthers are delighted to confirm the signing of forward Craig Puffer for the 2022/23 Premier Sports Elite League season.
Craig joins the Panthers from Danish side Esbjerg Energy where he has spent the last two seasons, picking up 104 points with 42 goals and 62 assists. Craig played a a key role in the successful Esbjerg team, which made deep playoff runs in 2020/21 and 2021/22.
A product of the University of Vermont (NCAA), Craig scored 54 points in 142 games across four campaigns (2015 - 2019). He joined the ECHL's Indy Fuel in North America for a short spell before making the jump to the continent in 2019, where he has spent the remainder of his professional career.
Prior to joining Esbjerg the American iced for Norwegian side Manglerud, where he added 30 points to his resume, with 9 goals and 21 assists in 29 games.
Head Coach Gary Graham told panthers.co.uk: "Craig is a dynamic, shifty player who has a great release on his shot.
"He's not scared to go to the hard areas on the on the ice either and exhibits the off-ice character traits we value so much in Nottingham.
"I'm very excited to see how he develops as a Panther this season."
Craig also spoke about signing in Nottingham: "I'm super excited to get over the pond and put on a Panthers jersey in August.
"My conversations with Gary about what's happening in Nottingham & what he wants us to achieve as a group have got me all kinds of fired up, I wish I could put my skates on and get started right now!
"I know it's going to be a really fun season."
Craig Puffer joins a growing band of exciting talent on The Nottingham Panthers' roster for the 2022/23 Premier Sports Elite League season.
You can see The Nottingham Panthers in action for the first time in 2022/23, when they take on the Sheffield Steelers for the "GM Memorial Trophy" at the Motorpoint Arena Nottingham on Saturday August 27th at 7.00pm. Ticket information will be made available soon.