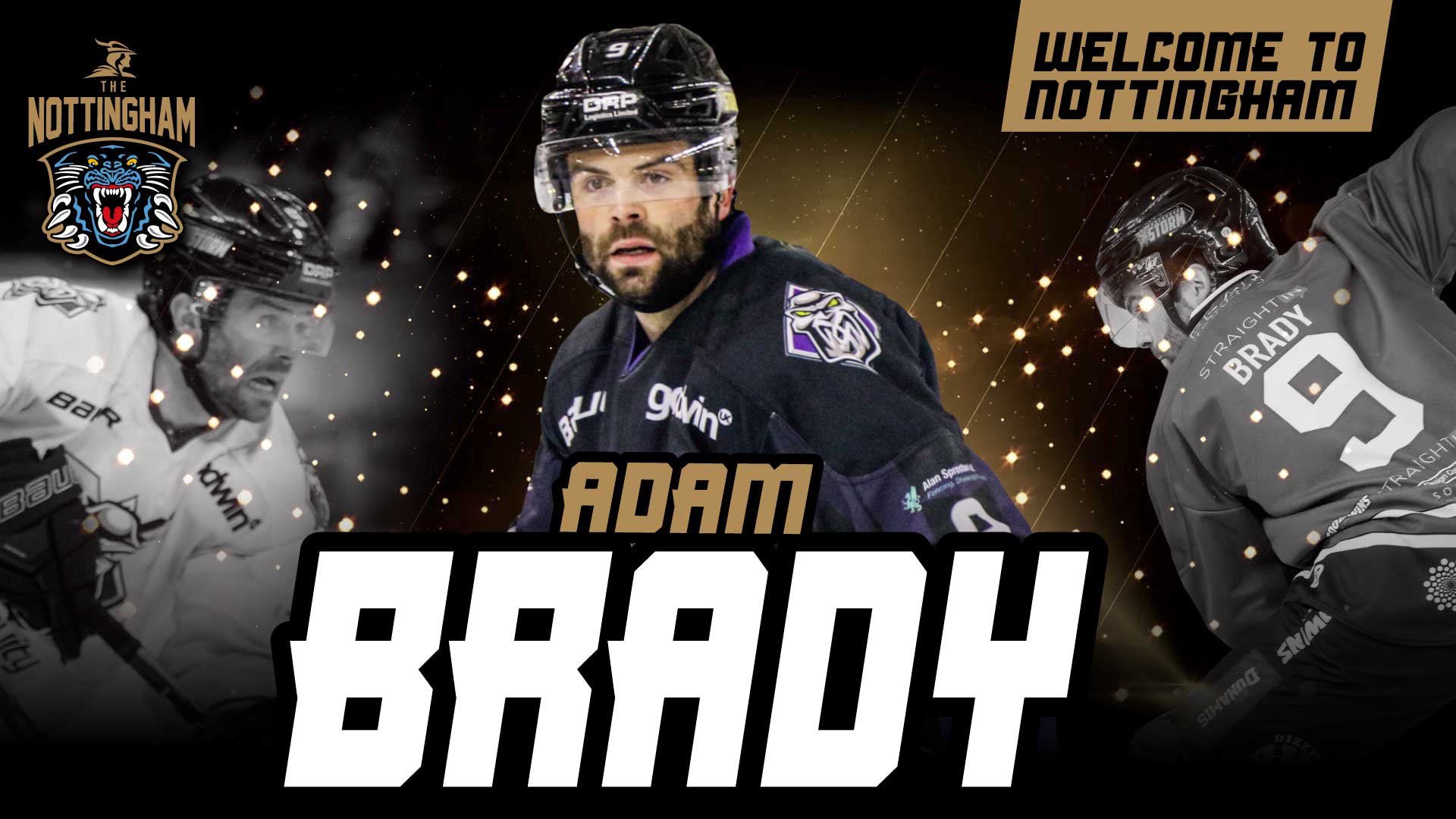 The Nottingham Panthers are delighted to confirm the signing of forward Adam Brady for the 2022/23 Premier Sports Elite League season.
Adam joins the Panthers from EIHL side Manchester Storm where he topped the point scoring charts in the 2021/22 campaign, recording 67 points (29 goals & 38 assists) in 61 games across all competitions.
Prior to joining the Storm, Adam iced for the ECHL's Kansas City Mavericks, his first professional team after graduating from Bemidji State University in 2020, and put up 36 points (17 goals & 19 assists) in 57 games.
During his time at Bemidji State (NCAA), the forward played in 112 games over four seasons at the top collegiate level, captaining the team in his final campaign, adding 81 points (35 goals & 46 assists) to his resume.
Adam spoke to PanthersTV, with Jeremias Chimney Systems, after completing his signing and couldn't hide his joy at being on his way to Nottingham in August:
"After being in Manchester last year and experiencing Nottingham from the visiting perspective, I am super excited to be here and looking forward to experiencing the facility and home support as a Nottingham player.
"It's been really refreshing speaking to Gary and he's really got me on board with the direction of the club.
"Everything just fell into place from there & I'm really looking forward to it."
Adam is Head Coach Gary Graham's 13th signing for the 2022/23 season & he gave panthers.co.uk his thoughts on his latest recruit:
"Adam is a big playmaker with great poise & vision.
"He also possesses those great leadership qualities that we are looking for in our guys.
"Adam is still very young & his ceiling will only keep growing, I can't wait to start working with him come August."
Player sponsorship packages for Adam Brady are now available, please contact sarah@panthers.co.uk for more information.