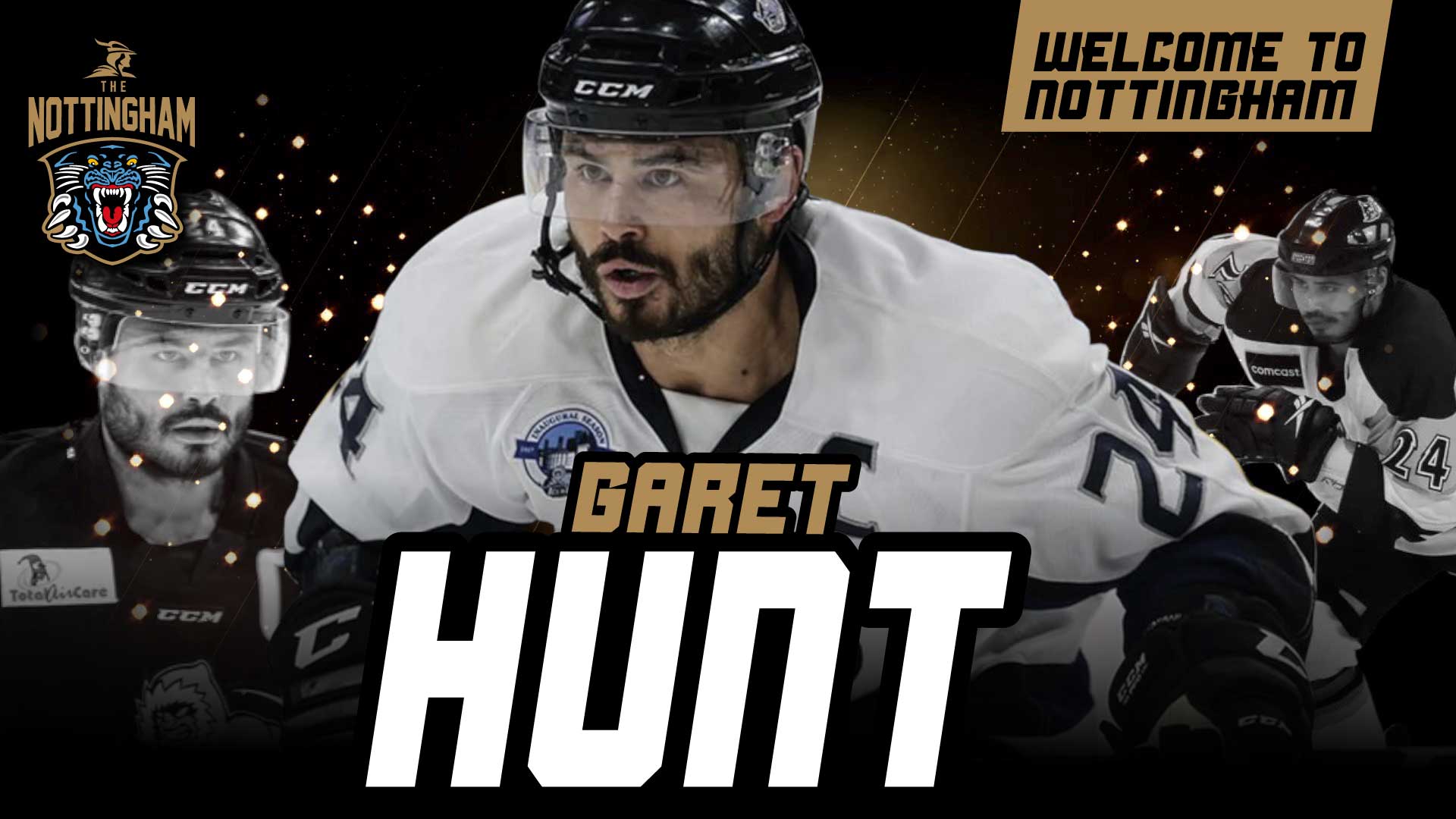 The Nottingham Panthers can today confirm the signing of forward Garet Hunt for the 2022/23 Premier Sports Elite League season.
Garet joins the Panthers from Romanian side ASC Corona Brasov (Erste Liga) where he recorded 52 points (21 goals, 31 assists) in 47 games across all competitions, accruing 199 minutes in penalties along the way.
The physical forward has extensive experience in North America, icing in 10 AHL games and 779 ECHL games, racking up 273 points and 2,848 penalty minutes in the process.
During his time on the coast Garet served as the Captain of the Stockton Thunder, Alaska Aces & Jacksonville IceMen as well as wearing an "A" on his jersey on multiple occasions.
As a junior Garet won the WHL Championship whilst with the Vancouver Giants (2005/06) and he figures to play a key part in The Nottingham Panthers charge in the coming campaign.
Head Coach Gary Graham had this to say about his latest recruit:
"Garet gives us that jam that we need up front, so we have that balance through the roster.
"I saw Garet play a lot when I was over in China when he started the season in the KHL and obviously his years in the coast I've coached against him countless times.
"He's just a warrior, this is a guy that will probably be in the best shape of anybody in the league, he takes extremely good care of himself and as an older guy he knows he's got to do that.
"He skates and forechecks hard, he sticks up for his team mates, he's a great player without the puck in terms of strategy/system wise and the guy can make plays.
"Garet's going to be entertaining to the fans and he's going to be a guy we can count on in the room."
Player sponsorships are now available for Garet Hunt, please contact sarah@panthers.co.uk for more information.