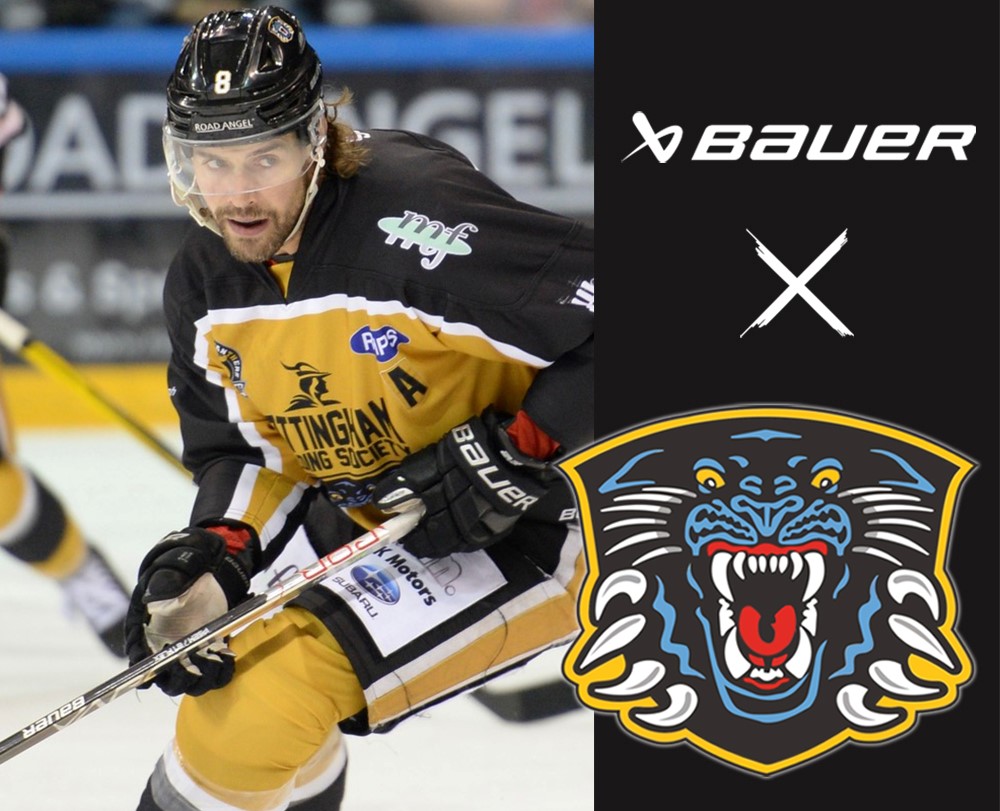 The Nottingham Panthers are delighted to confirm the extension of our partnership with BAUER Hockey UK for the 2022/23 Premier Sports Elite League season.
As well as BAUER being the main equipment supplier the partnership will also see players and off-ice staff of The Nottingham Panthers being kitted out with exclusive official teamwear that will be worn at training, on game days and when the team hit the road.
The Panthers have had a long standing partnership with BAUER and are excited to see that continue going into the coming campaign.
Equipment Manager Adam Goodridge spoke on the renewal of the partnership: "Whenever a new season approaches this is the deal that I go & get done first.
"It means we have some of the most premium equipment available for our players so they're in the best position possible to succeed when they hit the ice.
"On top of that BAUER UK providing our official teamwear means we can look like a team whenever we're at the rink, whether that's at home or on the road, and that plays a bigger role in bringing everyone together than you would think.
"I want to thank BAUER Hockey UK for supporting us in what's going to be an exciting season for The Nottingham Panthers."