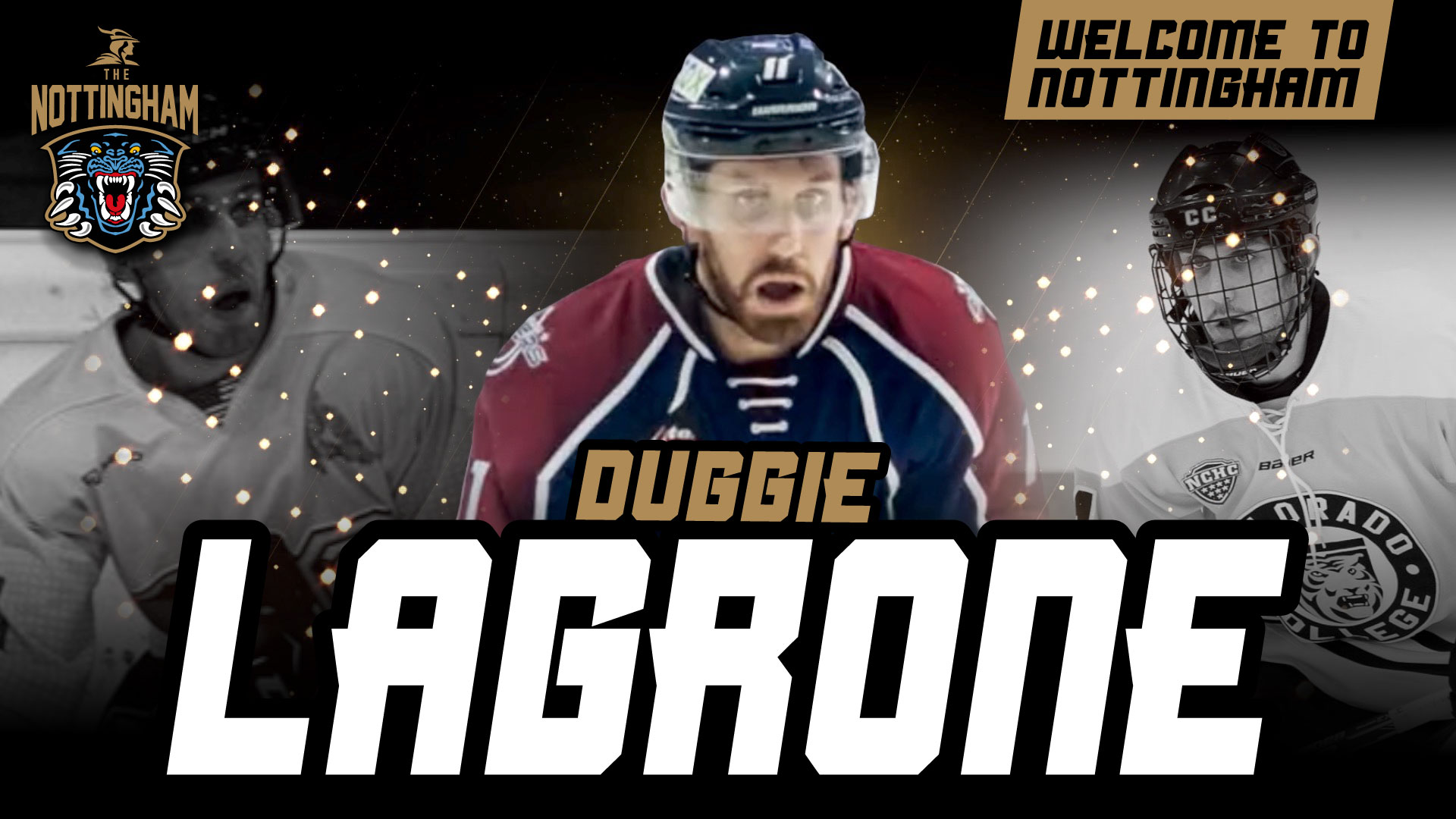 The Nottingham Panthers are delighted to confirm the signing of Duggie Lagrone for the 2022/23 Premier Sports Elite League season.
Defenceman Duggie joins the Panthers from the ECHL's Tulsa Oilers where he contributed 32 points (10 goals and 22 assists) in 72 games from the blue line during his first full season in the coast.
Before moving to Tulsa, Duggie played in the SPHL with the Pensacola Ice Flyers, an organisation Head Coach Gary Graham is very familiar with, where he won the SPHL Championship in 2020/21. Prior to that, he gained experience in Europe when he iced for French side Chambery in 2019/20.
Head Coach Gary Graham spoke to panthers.co.uk about adding Duggie to his roster for the 2022/23 season:
"Duggie is a really exciting defenceman who sees the ice so well and possesses some great offensive instincts.
"He's a young player with a bright future and I can't wait to work with him this season and help him unlock his potential.
"I can't wait for the fans to see what Duggie can bring to our team this season."
Duggie Lagrone is another exciting addition to The Nottingham Panthers roster for the 2022/23 season and you can see him in a black and gold jersey for the first time when the Panthers clash with the Steelers in the "GM the GM Memorial Trophy" game on August 27th inside the Motorpoint Arena Nottingham.
Player sponsorship packages are available for Duggie, just contact sarah@panthers.co.uk for more information.