Sun 19 Nov 2023 - 10:00AM
ADAM JOHNSON MEMORIAL GAME: REACTION FROM A SPECIAL NIGHT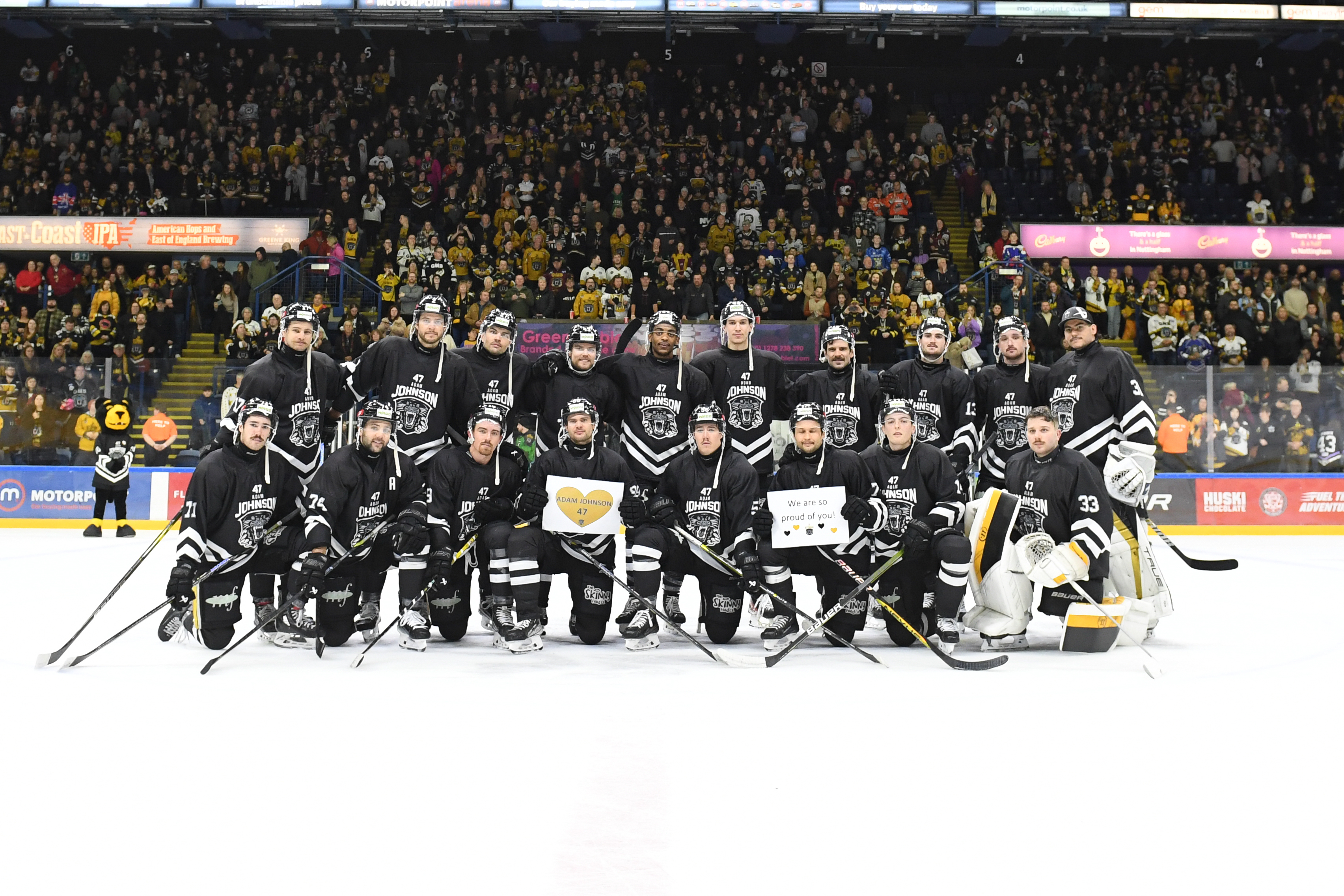 Head Coach Jonathan Paredes spoke with Panthers TV after last night's special Adam Johnson Memorial Game at the Motorpoint Arena.
A capacity crowd saw Panthers and Storm draw 4-4 while thousands more watched from around the world on the free YouTube broadcast.
After the game, Paredes spoke about the strength shown by the team to get back on the ice, the support from the fans and his special memories of Adam.
Watch his interview below on Panthers TV in association with Jeremias Chimney Systems.
The team from the podcast also gave their memories on an emotional but uplifting night.