Thu 16 Nov 2023 - 12:00PM
AJ47 JERSEYS AND PUCKS ON SALE UNTIL END OF NOVEMBER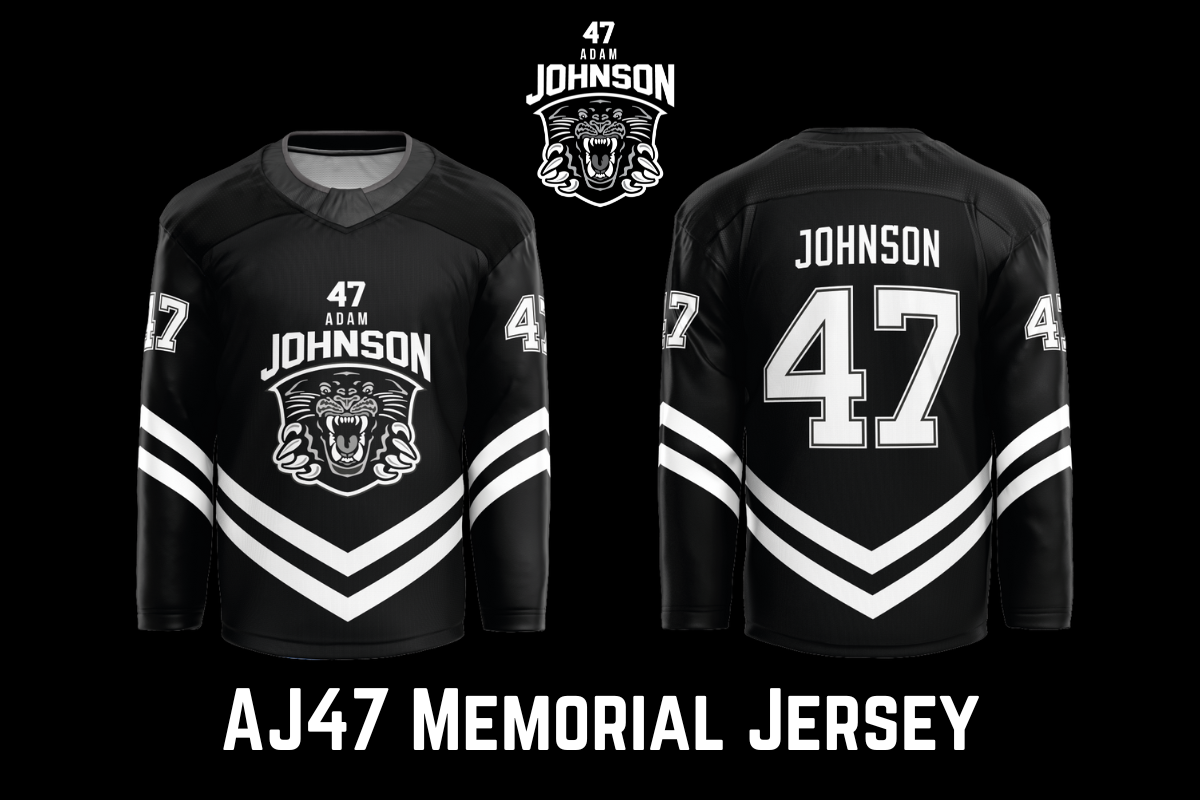 CLICK HERE TO PURCHASE AJ47 JERSEYS AND PUCKS
The special Adam Johnson Memorial Jerseys and pucks will be available to purchase until the end of the month (30th November 2023) before going off-sale.
The support from Nottingham and around the world has been remarkable with an unprecedented amount of orders being made in the past three weeks.
Over 4,300 jerseys have been sold - and more than 3,200 pucks - raising thousands of pounds for the Love for Hibbing and Hockey Memorial Fund.
The Panthers would like to thank the staff at Ice Locker who are working round the clock to distribute the thousands of orders.
We still wish to manage everyone's expectations and inform you that delivery times are likely to be longer than usual for many of you, for which we apologise.
Due to the sheer volume of jerseys ordered, the jersey will only be available for purchase online.
Pucks are also available online but will also be available to purchase on Saturday at the Adam Johnson Memorial Game.