Tue 21 Nov 2023 - 07:00AM
FAMILY TICKETS AVAILABLE FOR BELFAST ON SUNDAY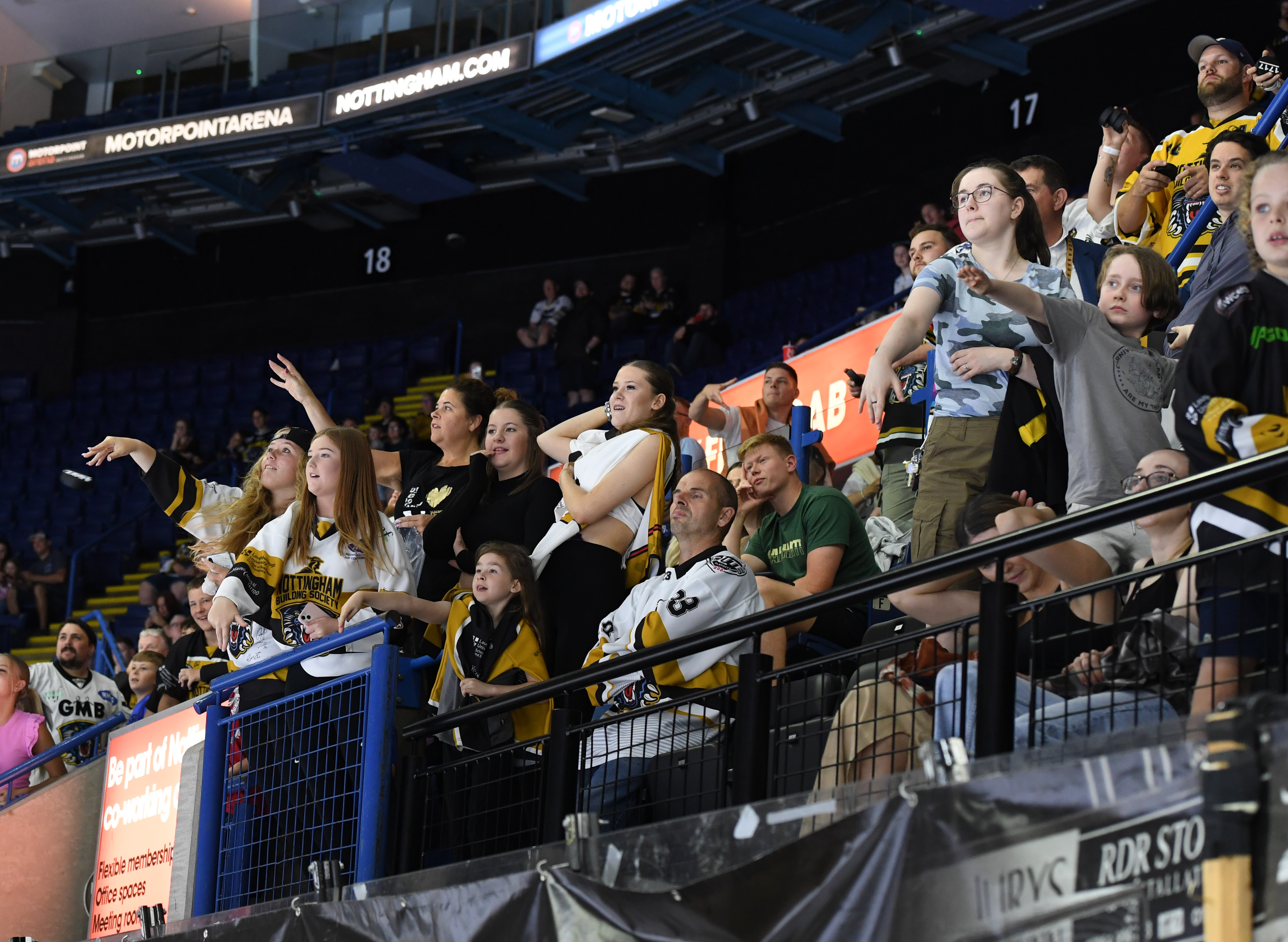 🎟 SUNDAY: PANTHERS v GIANTS (4PM) - BUY TICKETS HERE 🎟
The Nottingham Panthers are back in action on Sunday when Belfast Giants visit the Motorpoint Arena in the Elite League (4pm).
It's set to be a special occasion as this remarkable group of players return to the ice for the first time in a competitive game.
Family tickets are once again available for Sunday league games this season, offering big discounts compared to a standard matchday ticket.
There are three Family Ticket options for Sunday's game with Belfast...
FAMILY TICKET PRICES
COMBINATION
PRICE
SAVE
1 x ADULT + 2 x TEEN/JUNIOR
£40
£8
2 x ADULT + 2 X TEEN/JUNIOR
£56
£14
2 x ADULT + 3 X TEEN/JUNIOR
£65
£18
All prices are exclusive of arena booking fees.
If you pick the 'Choose your own' option, please select Block 12 to purchase your seats.
To buy Panthers tickets please click here.