Sat 18 Nov 2023 - 10:30PM
PANTHERS TO RETIRE ADAM'S #47 JERSEY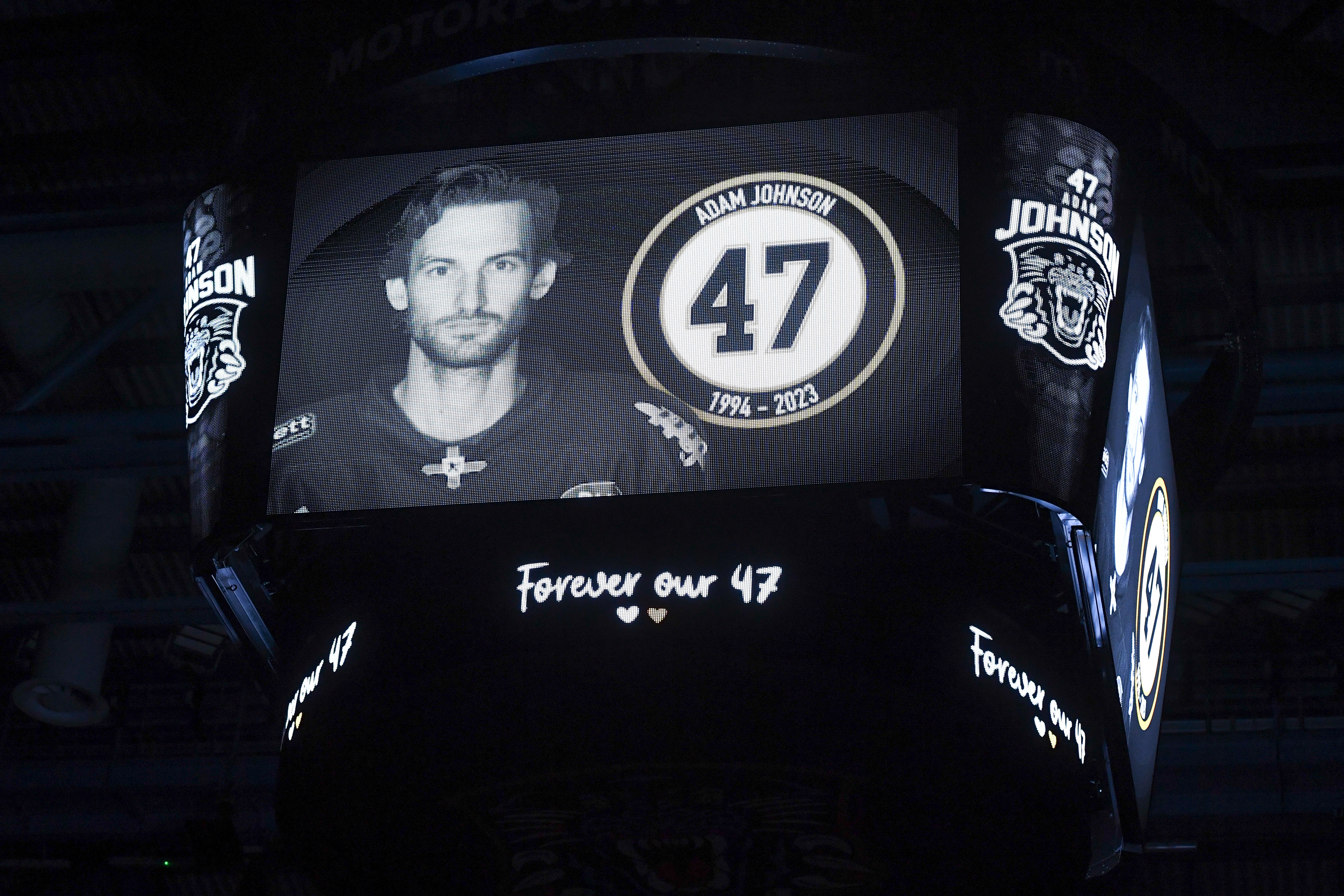 The Nottingham Panthers are humbled to announce that Adam Johnson's #47 jersey will be retired.
The announcement was made this evening during a moving pre-game ceremony in the Adam Johnson Memorial Game at the Motorpoint Arena.
Panthers and Manchester Storm drew 4-4 on a night when the world of ice hockey came together to remember Adam, with a sell-out crowd in the rink and thousands more watching on the live stream on YouTueb.
Head Coach, Jonathan Paredes, said: "Adam was just a nice person - a good man. I really enjoyed coaching him.
"I enjoyed our talks we had, the long talks we used to have. He was a great team-mate and a great person in the room."
The shirt retirement ceremony will take place in the near future on a date to be confirmed.
Adam, forever our 47.