Wed 15 Nov 2023 - 6:15PM
PANTHERS TO RETURN TO ACTION AGAINST BELFAST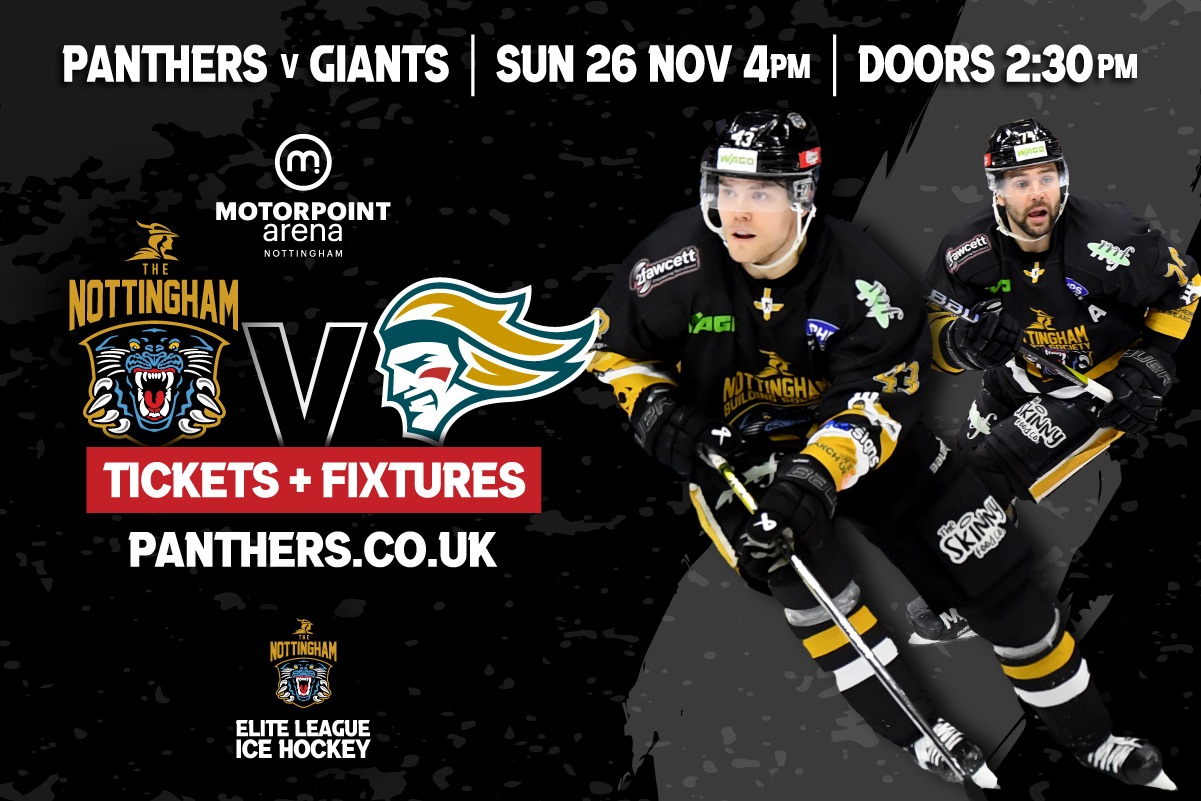 The Nottingham Panthers will resume their Elite League season against Belfast Giants on Sunday 26th November at the Motorpoint Arena (4pm face-off).
CEO, Omar Pacha, said: "We'd like to thank our amazing fans for their remarkable support, understanding and patience in the past few weeks.
"The strength this team has shown to get back to training and prepare for a return to action has been remarkable. We will continue to support our team on and off the ice in any way possible.
"At the Adam Johnson Memorial Game this Saturday, we will have the opportunity to both remember and celebrate Adam's life, before returning to full league action at the Motorpoint Arena on Sunday 26th November.
"Our return to competitive action against Belfast is an important step and the whole club and fanbase will all be united behind our players."