Sat 18 Nov 2023 - 10:00AM
RAFFLE FOR GAME-WORN AJ47 MEMORIAL GAME JERSEYS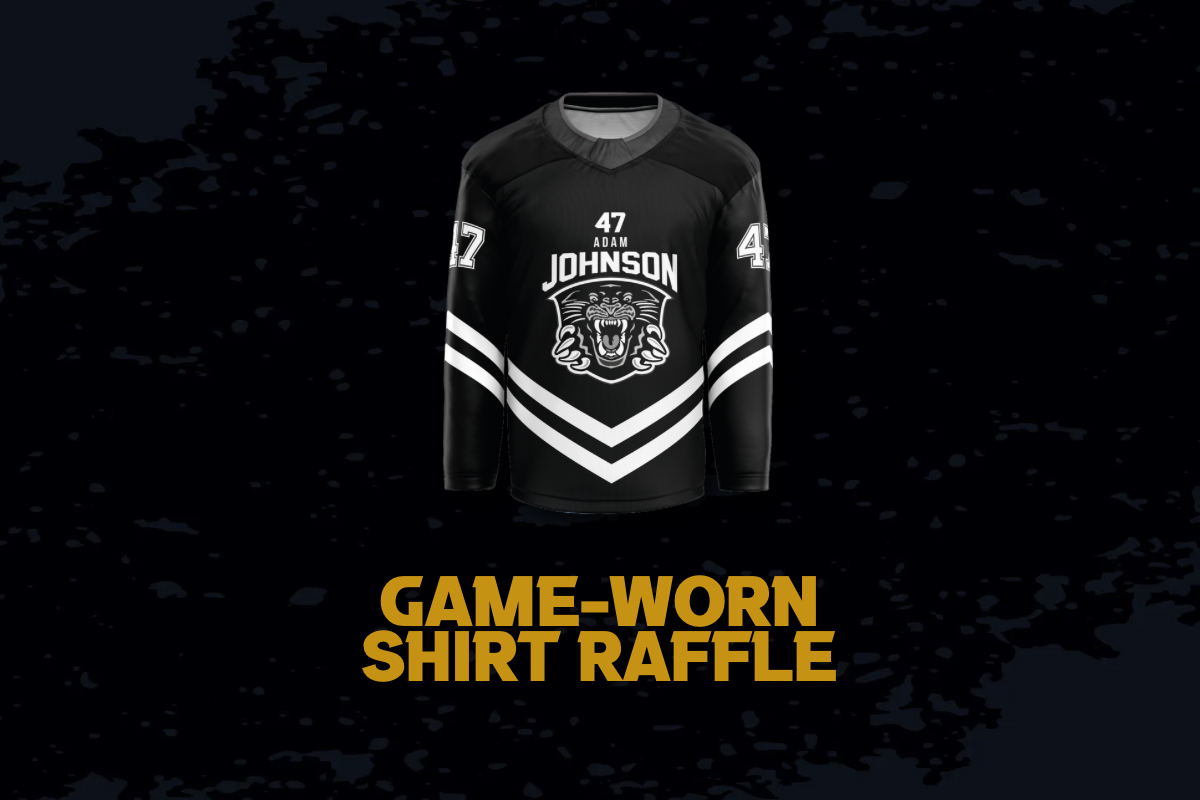 CLICK HERE TO ENTER THE RAFFLE FOR THE GAME-WORN JERSEYS
All the game-worn shirts worn by The Nottingham Panthers in the Adam Johnson Memorial Game are available in a raffle.
Tickets cost ony £1 each and there are 20 chances to win with shirts from the whole roster, as well as Paws, being made available.
All profits from this jersey raffle will be donated to the Love for Hibbing & Hockey Memorial Fund, established in Adam's memory to support charitable causes in Adam's hometown area of Hibbing, Minnesota.
The jerseys in this raffle are game-quality, player-issued jerseys. However, we cannot guarantee that all of the jerseys will be worn during the game as some players may not ice. Where possible, jerseys worn during the game will be signed.