Sun 19 Nov 2023 - 1:00PM
THANK YOU FOR YOUR SUPPORT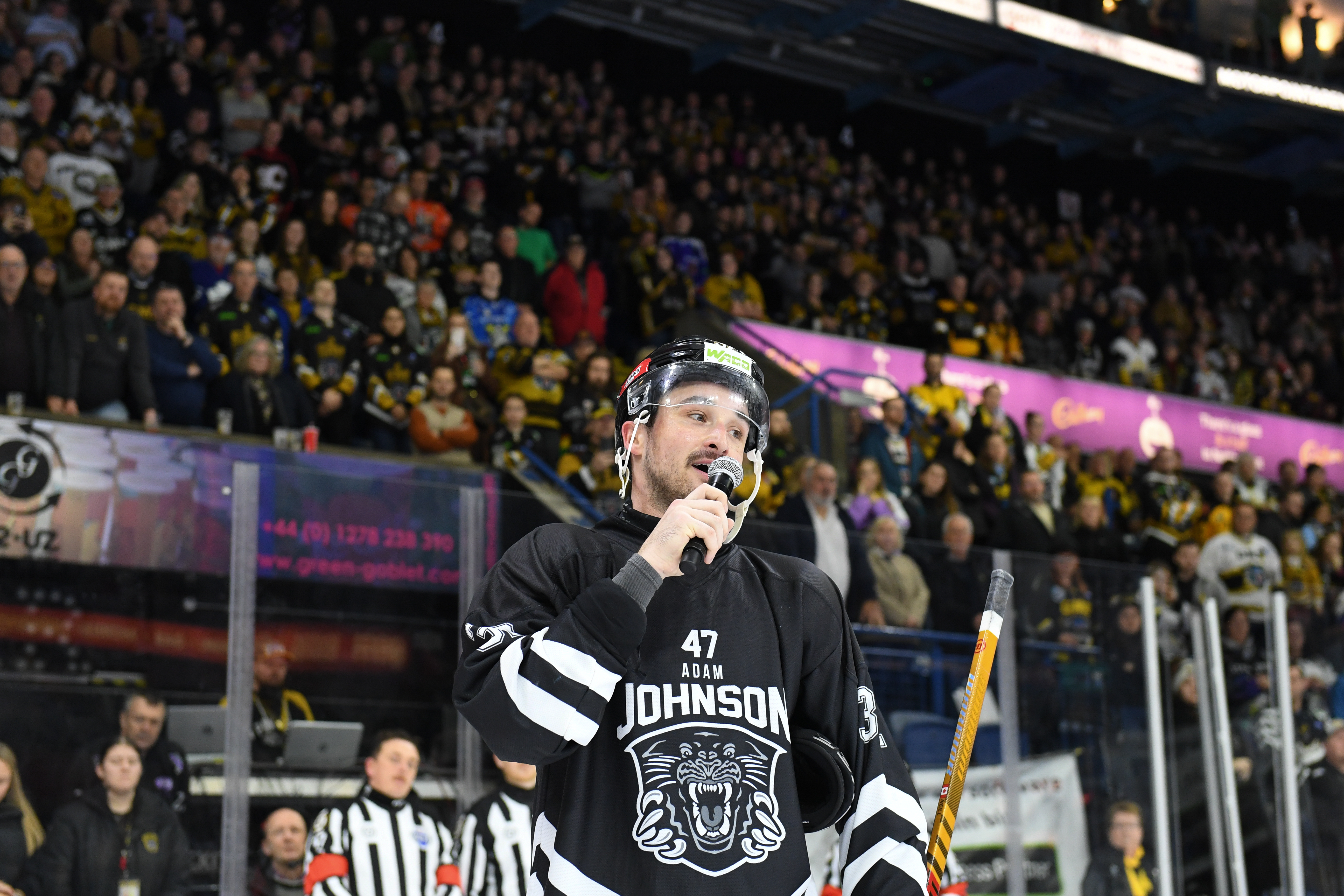 The Nottingham Panthers would like to thank everyone for their support at last night's Adam Johnson Memorial Game.
A sell-out Motorpoint Arena saw Panthers and Manchester Storm draw 4-4, while thousands more watched online from around the world.
The backing the club has had over the past three weeks has been amazing and we thank you from the bottom of our hearts.
Our thanks also go to Manchester Storm, the on-ice officials and to the Motorpoint Arena for their support in hosting a special night.
Last night, the tributes for Adam from our amazing fanbase were very moving and the support for this remarkable group of guys was breathtaking.
From the moment they were cheered onto the ice for warm-up, the team felt that love and support and it so truly appreciated.
Thousands of Shirt Off His Back, Fifty50 and Panthers Vault tickets were sold and it was brilliant to see Christine unlock the Panthers Vault and we thank her for her lovely donation of £500 of the £1,500 prize.
Hundreds of Chuck-a-Puck were also sold and we'd like to thank every one for helping raising thousands of pounds which will be donated to the Love for Hibbing & Hockey Memorial Fund, established in Adam's memory to support charitable causes in Adam's hometown area of Hibbing.
All the game-worn shirts worn by The Nottingham Panthers in the Adam Johnson Memorial Game are available in a raffle.
Tickets cost ony £1 each and there are 20 chances to win with shirts from the whole roster, as well as Paws, being made available.