Mon 13 Nov 2023 - 6:15PM
EXTRA AJ47 MEMORIAL GAME TICKETS NOW ON SALE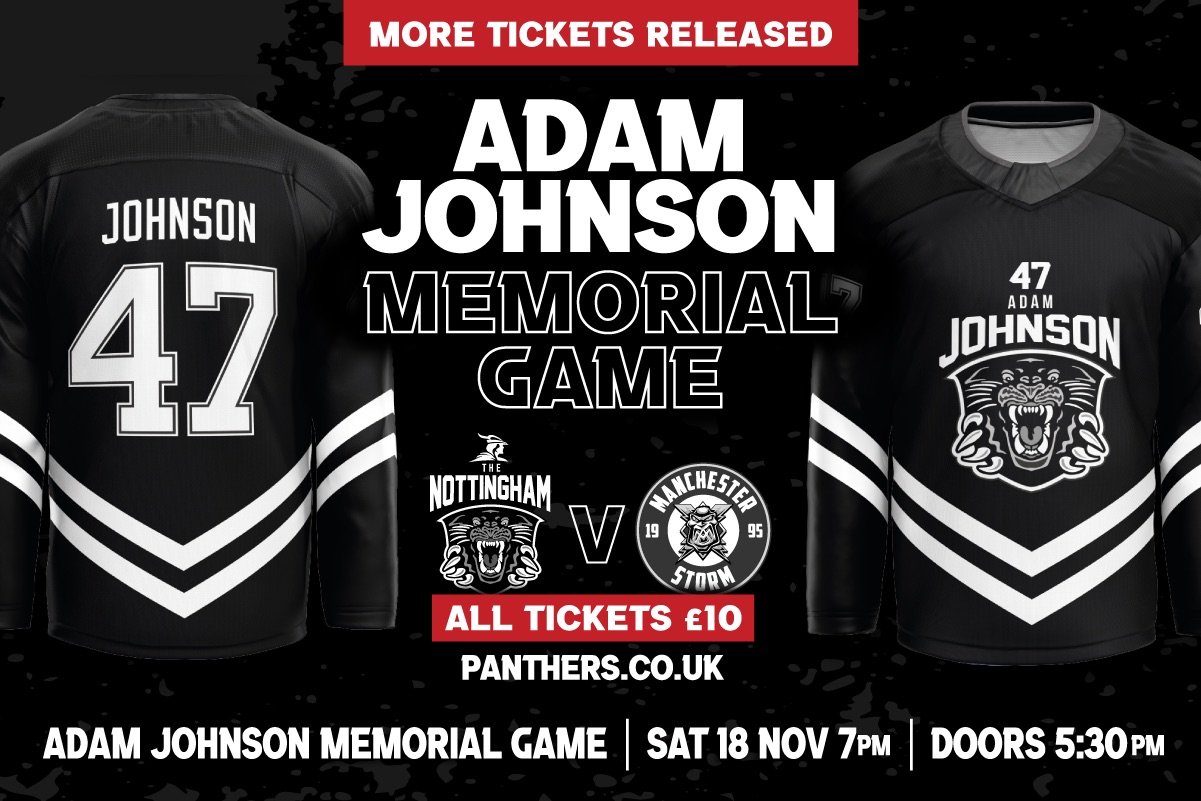 🎟 SAT 18TH NOV (7PM): ADAM JOHNSON MEMORIAL GAME - BUY TICKETS HERE 🎟
More tickets for Saturday's Adam Johnson Memorial Game have now gone on sale online.
The Panthers play Manchester Storm at the Motorpoint Arena on Saturday 18th November (7pm face-off) - a game sponsored by RDR.
Today's batch of tickets that have gone on sale were originally being held for customers who had previously purchased seats for the original Challenge Cup game.
Please note the tickets can only be purchased online. Click here to buy tickets.
All profits from the game and activities associated with the game will be donated to the Love for Hibbing and Hockey Memorial Fund.
The Panthers will wear the AJ47 Memorial Jerseys for this game and these shirts will be sold via auction/raffle to raise money for the Love for Hibbing and Hockey Memorial Fund. Further details on this will follow soon.
Funds will also be raised through the sale of the usual Fifty50, Shirt Off His Back, Chuck-a-Puck and Panthers Vault tickets.
Books of Condolence will be in the foyer to enable anyone who hasn't done so already to write a tribute to Adam.
Further updates about the game and activities on the night will be announced in the coming days.
We look forward to welcoming you to the Motorpoint Arena a week on Saturday when we can come together to remember Adam Johnson and support our amazing team as they return to the ice.
Adam Johnson. Forever our #47.