Sat 18 Nov 2023 - 07:30AM
FOLLOW THE AJ47 MEMORIAL GAME LIVE ON YOUTUBE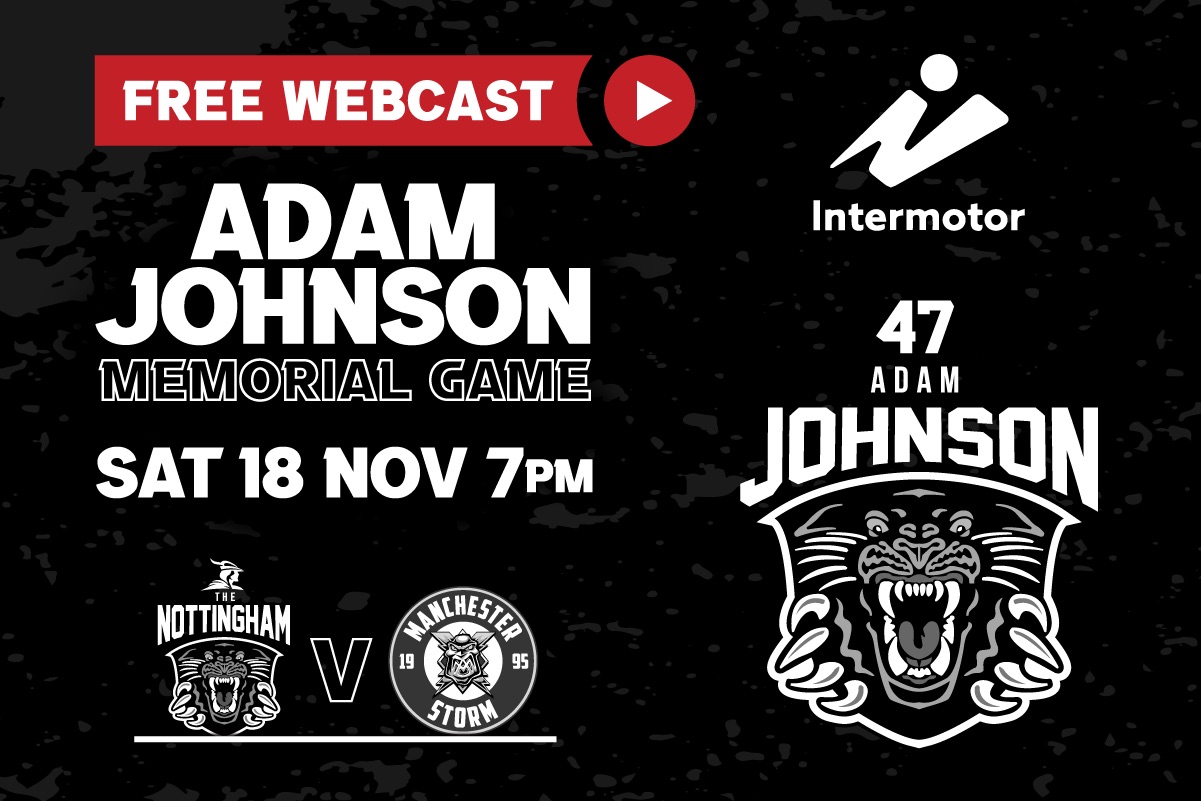 📺 WATCH THE ADAM JOHNSON MEMORIAL GAME LIVE ON YOUTUBE 📺
The Adam Johnson Memorial Game will be shown live on YouTube tonight as The Nottingham Panthers host Manchester Storm at the Motorpoint Arena (7pm face-off).
The broadcast is free to watch but if any viewers feel they would like to make a donation, they can do so via the GoFundMe page which is raising money for the Love for Hibbing and Hockey Memorial Fund which has been set-up in memory of Adam.
The Panthers would like to thank Intermotor who will be supporting this broadcast and helping this game reach as many people as possible, including Adam's friends and family and his hometown community of Hibbing.
🖤 DONATE TO THE LOVE FOR HIBBING AND HOCKEY MEMORIAL JUSTGIVING PAGE 💛