Venue & Ticket Info
The Motorpoint Arena is the home of the Nottingham Panthers. Situated in the heart of the city of Nottingham, the top-class venue is the place to be for every Panthers home game, where you can also purchase replica jerseys and all club memoribila at the 'Ice Locker' within the Arena foyer. You can also follow the Motorpoint Arena on Facebook and Twitter!
Nottingham is also a great venue for eating out either pre or post game. The premier destination locally for eats 'n' treats is The Cornerhouse, a nearby complex of restaurants, bars, cinema and more.
Buying Tickets
Tickets can be booked online on the Motorpoint Arena website, via the Motorpoint Arena ticket hotline on 0843 373 3000 or in person at the Motorpoint Arena Box Office. See our Fixtures page for all dates and times of upcoming games. Single game night tickets are sold on a Gold, Silver and Bronze basis, assigned according to 'Block' number. Black blocks are designated for away fans, however these will be sold to home fans if the oppositions allocation is not required.
Venue Facility Fee: £1.20 per ticket, or 60p per Teen & Junior tickets.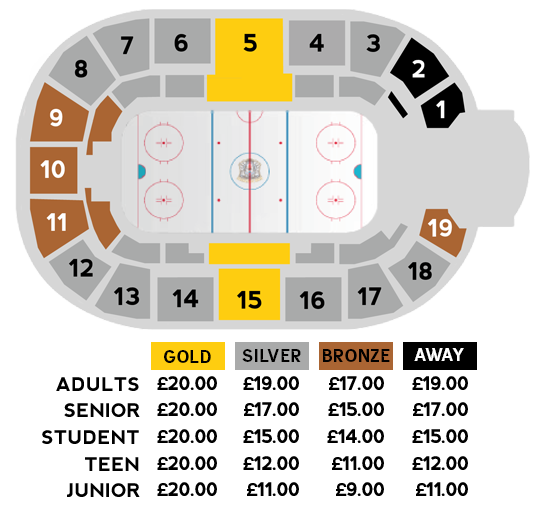 Getting Here
The Motorpoint Arena is served by many forms of public transport. Bus, Tram and Rail routes nearby allow for easy access to and from the venue, with suitable parking also close for those travelling by car.
Use Nottingham's online Journey Planner for the latest timetables for all public transport in and out of the city. Use the interactive map below to locate the Motorpoint Arena, including directions to the venue from your location.